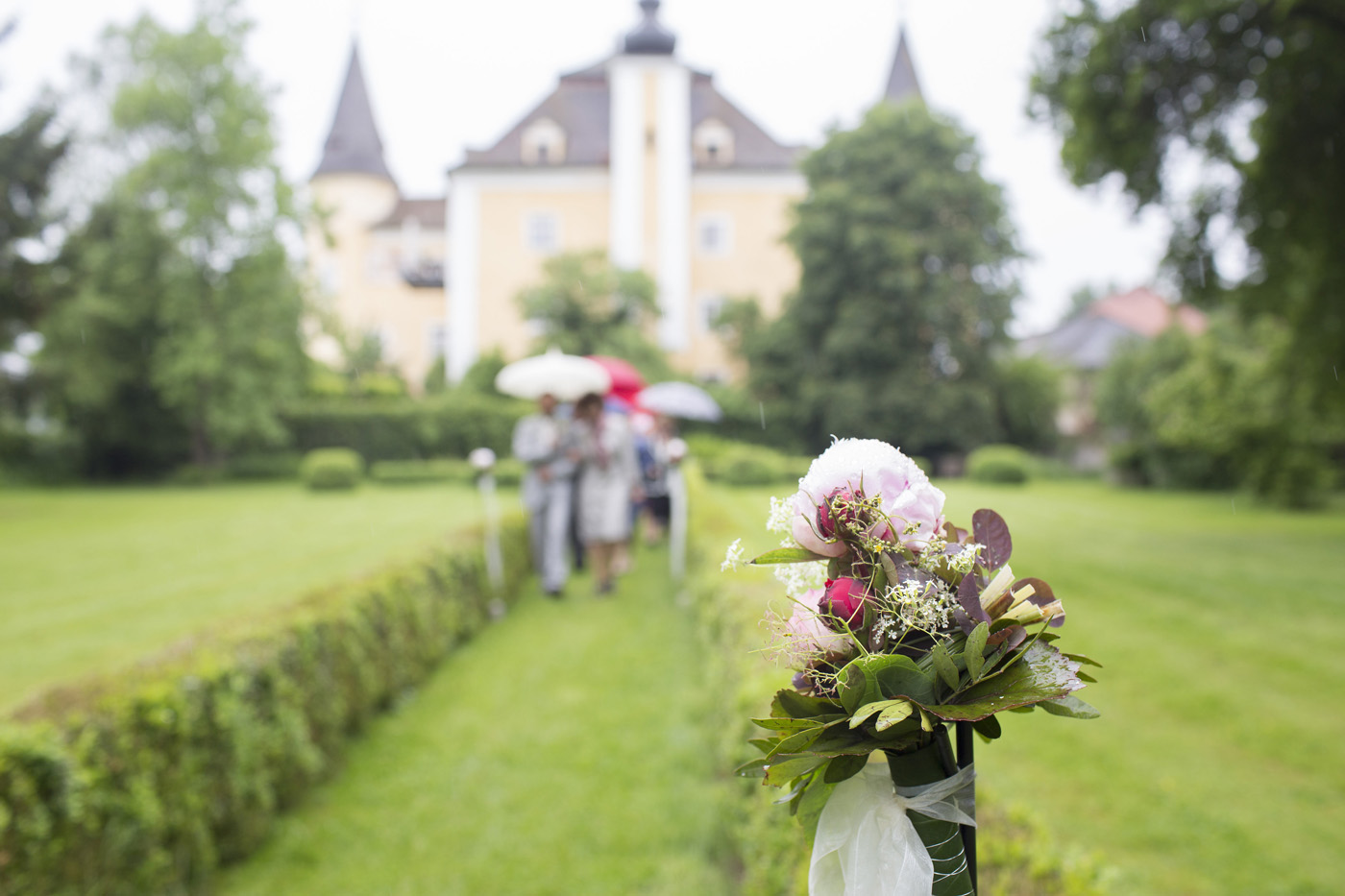 15 Sep

Fairytale Wedding photography at Schloss Mühldorf Austria Photographer

SCHLOSS MÜHLDORF

Fairytale Wedding photography at Schloss Mühldorf Austria Photographer. Every woman dreams of a fairytale wedding. To date, finding the right venue for such an event has sometimes turned out to be a difficult undertaking. This will now come to an end. The venue for the most beautiful fairytale wedding really exists: Schloss Mühlendorf. The romantic atmosphere alone not only invites you to dream but is also a top backdrop for an unforgettable wedding, since your wedding day should always be remembered. Getting married at Schloss Mühldorf, a special and magical place, not only creates the best foundation for a memorable wedding but also guarantees that the most beautiful day in your life will be as in fairytales.

JUST LIKE IN A STORYBOOK

The impressive Schloss Mühldorf not only awakens memories of childhood days, when the bride dreamed of getting married in a princess-like way but also offers a unique backdrop, the romance and uniqueness of which is unsurpassed. The wedding can take place outdoors, whereas the wedding ceremony can be celebrated in the castle. Every couple wishes to feel at least once like a king and a queen and have a seat at a beautifully decorated and rich laid table. This wish comes true at Schloss Mühldorf on the most beautiful day in your life. The beautiful castle garden invites to celebrate and simply relax, offering the bridal couple the one or other place far from the wedding party to enjoy one-on-one time in the open air without being disturbed.

UNFORGETTALE MOMENTS OF A DREAM WEDDING

A wedding at Schloss Mühldorf will be an unforgettable experience for everyone, since the ambience guarantees a romantic and, in particular, fairytale wedding, you experience only once in your life. The corresponding photos of your fairytale wedding cannot only be shot in front of the castle or in the castle garden. The nature nearby is also an ideal location for enjoying one-on-on time and shooting perfect wedding photos. Love in harmony with nature – is there any more nice theme?

And if you still dream of a fairytale wedding, you should not give up on this dream. The ideal venue for a wedding just like in a storybook indeed exists. And we know where to find it and how it is called: Schloss Mühldorf.